SWIFTIE NIGHT 16+
August 19 @ 4:00 pm

-

6:00 pm

$10.00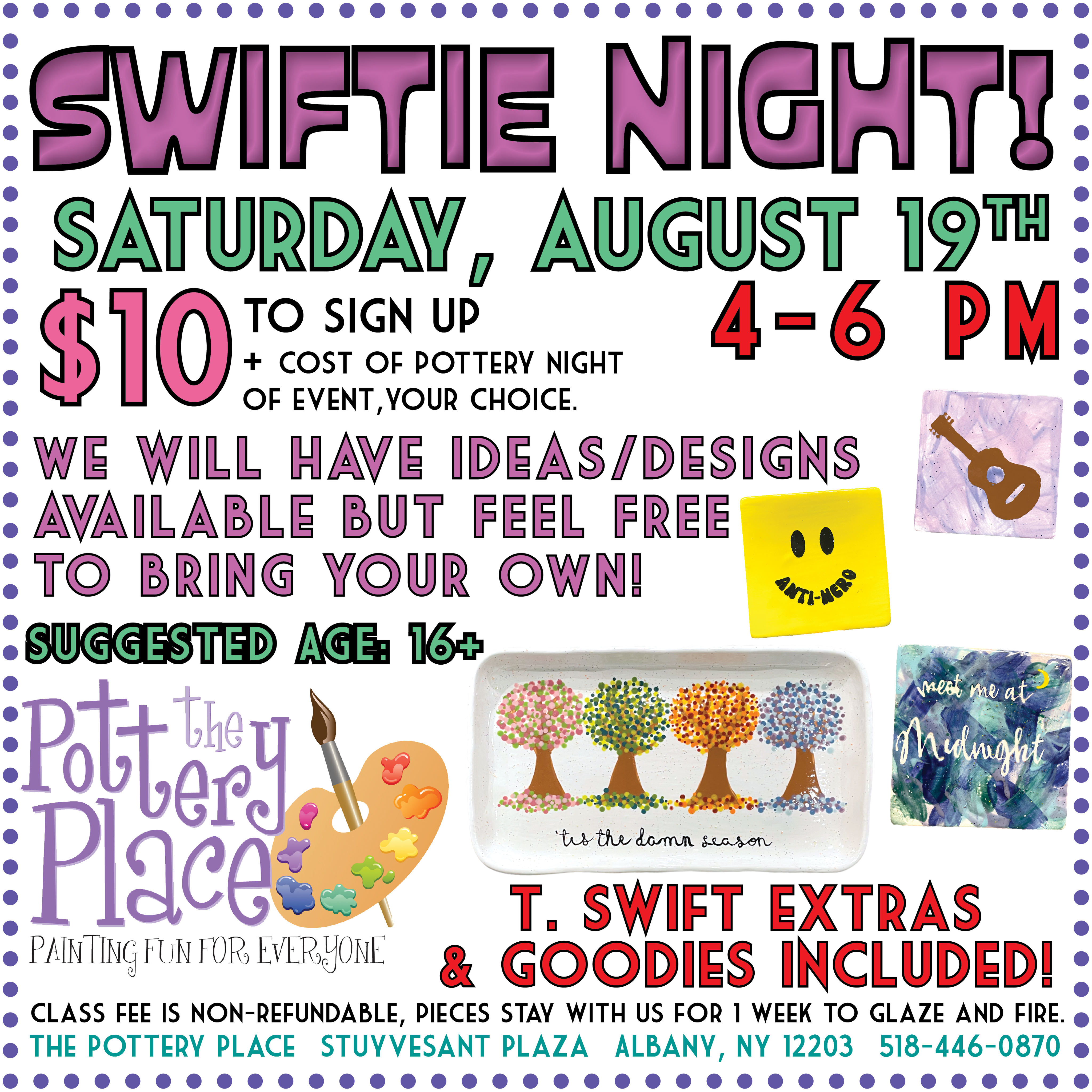 Calling all Swifties!
Get ready for an
unforgettable night of Taylor Swift magic at our exclusive "Theme Night for the Swifties" event! 
 Join us for an evening filled with creativity, music, and endless love for the one and only Taylor Swift! 
Decorate pottery with the m
ost iconic Taylor lyrics and images. Let your artistic side shine as you capture the essence of Taylor's incredible journey through your own masterpiece! 
 And what's a Taylor Swift theme night without some amazing photo opportunities? Strike a pose and make memories in our fabulous photo booth, where you can channel your inner Taylor and capture the perfect Instagram-worthy shots! 
 Of course, we'll be providing the perfect soundtrack for the night, playing all your favorite Taylor Swift hits to keep you singing and dancing along! 
 Don't forget to invite your fellow Swiftie friends to share in the joy and make this a night to remember! Get your tickets now and secure your spot at the most epic Taylor Swift-themed event in town! 
 Let's celebrate Taylor's incredible music and the bond we share as devoted Swifties! This is an event you won't want to miss – see you there! 
When: Saturday, August 19th   4-6pm
Price: $10 non-refundable sign up fee
*Plus cost of the pottery you choose to paint that night.